LET'S GET CREATIVE, LET'S ART.
Get to know me & my work.
My name is Kruno Terrero, and I am a skilled graphic and web designer with a particular focus on UX and UI elements. Based in Zagreb, I have honed my craft over the course of several years, drawing inspiration from diverse sources such as landscape architecture and deviant art. I am deeply passionate about my work, whether it involves creating stunning graphics, designing intuitive websites, or exploring new frontiers in motion graphics.
As a people person, I thrive on collaborating with others and finding innovative ways to bring their ideas to life. I believe that creativity is at its best when it is shared, and I am always looking for opportunities to work with smart and talented individuals. I am proud to be a part of the magical process of bringing new ideas to fruition, and I consider myself lucky to be able to do what I love every day.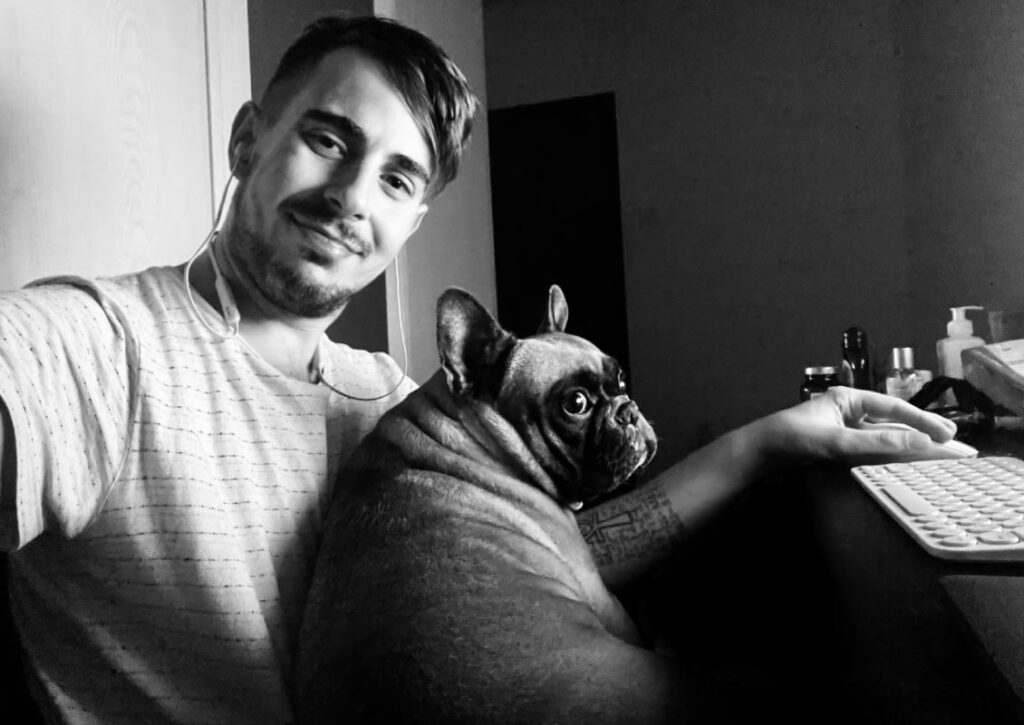 When I am not working, you can often find me spending time on a mountain bike or with my beloved French bulldog, Pepper. I am a kid at heart, but I take my work very seriously. My passion for design was recognized early on by my mentor, Mrs. Fanelli, who helped shape me into a junior designer. From there, I continued my journey in a dynamic business environment, ultimately landing at Svjetlost Eye Clinic, a globally renowned eye clinic.
During my time at Svjetlost, I gained valuable work experience and quickly rose through the ranks to become a UI designer and Head of Design in the marketing department. I was responsible for establishing an in-house design team and creatively shaping and delivering designs to all seven clinics throughout Southeastern Europe. Overall, I bring a wealth of experience, creativity, and passion to any project, and I am eager to take on new challenges and continue to grow as a designer.
After a hard day's work, I often find myself heading out to the trails to clear my mind and recharge my energy. As an experienced mountain biker of 10 years, I have come to appreciate the benefits of this sport.
For me, there is nothing quite like the feeling of being out in nature, surrounded by towering trees and fresh air. It is in these moments of solitude and reflection that I am able to tap into my creative side and generate some of my best ideas. Some of my most successful designs and strategies have been born out of the peace and clarity that comes with a long ride through the forest.
Through my years of mountain biking, I have also learned the importance of discipline, focus, and perseverance. These qualities have translated well into my work as a graphic and web designer, where I am constantly faced with challenges that require me to think creatively and outside the box.